We did an introduction to laboratory basics after a short lecture on some great information on the array of small organisms that can and can't affect your beer.
After actually moving into the lab, we plated our fingers before and after washing them. Half the class washed with soap the other water.
Then we learned to use a microscope.
and we put a yeast on a slide.
Here is a capture with my iPhone of the yeast.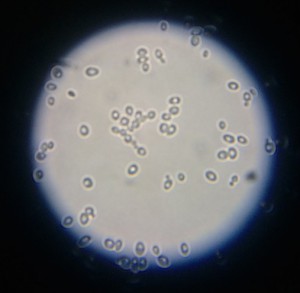 Cool so far.