Went into Newcastle with the brewlab crew. First stop Brew Dog.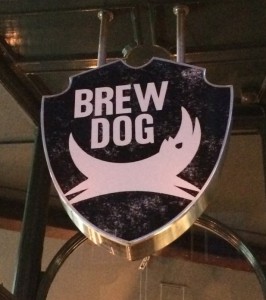 Here were the offerings that night.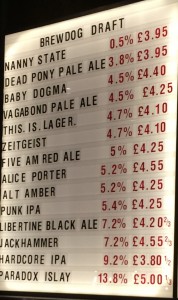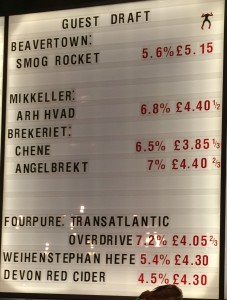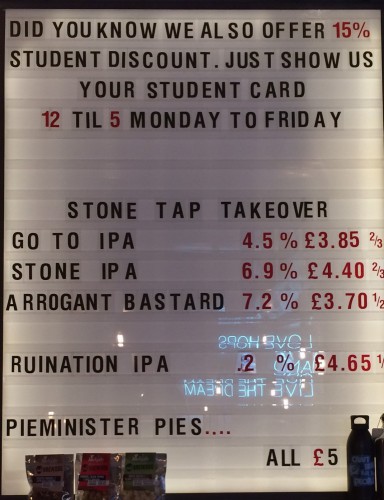 If you look at the bridge in the above photo, the next pub was built in the bridge. I didn't get any photos of it. I'll see if I can get some next time I'm in Newcastle. So… Next up. 9 Red House,
Next up. The Bridge Hotel, but first, some interesting buildings we passed on the way there.
The other pubs, well…I only have mental images of.